If anyone is interested in riding this route, as well you should, here are some useful links to help plan your trip, and a little advice of my own.
Firstly, I have done this route twice, the first time was few years back during late Sept – early Oct, and this year in late May and without doubt the best time is late May or early June as the snow is still there and makes it even more impressive, and of course there is less traffic. However there is a major drawback in this as the highest passes may still be closed. So you can take the chance in early June and you should be ok, but Sept to be sure. The French however, know how important this route is to tourism and they will open these passes as early as they possible can, the Italians on their side seem to be a bit more relaxed about it, so be warned that the passes leading into Italy may be open on the French side but closed on the other side forcing you to double back.
Another word of warning, watch out for cyclists, Routes des Grande Alps is part of the Tour de France race so it's always full of these guys training, or more likely using it as an excuse to shave their legs.
Check out the status of the passes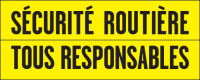 Securite Routiere Tous Responsables (ENG)
Infotrafic: Etat Des Cols
As of today, June 6 2010 both Galiber and the Iseran passes are still closed, and may not open untill July but don't let this stop you.
For more info on the route check out the official website for loads of practical info: Grande Traversee Alpes
GPS vs. Maps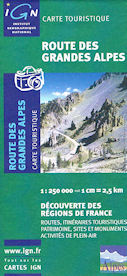 An essential map "Great Alps Route Regional Discovery Map: 81024, ISBN : 3282118102426″ can be bought online for approx. 7GBP (or 10EUR). Apart from a general map of France this is the only one you will need. Also, don't forget the French tourist office, they have a great little map of all the best motorbike routes in southern France.
Even if you have a GPS on your bike I'd still recommend having a map, I used a BMW/Garmin Motorrad Nav III which on more than one occasion I felt like ripping out and throwing away!!! In some towns in deep valleys the GPS lost satellite connection, and riding through small winding streets in a strange town in lunch hour traffic, without a f$*ken clue as how to get out-of-town and a GPS in meltdown can "as it did me" get you into an argument with a traffic cop!!!!
Also if heading to Spain be warned that your GPS maps are probably well out of date. The Spanish are building new roads and motorways like you would not believe, especially near the coastal towns/cities, they got a load of cash from the EU for this and they intend to spend it. My 1000+ Euro Sat Nav got lost just south of the Spanish border, again near Barcelona and was in constant meltdown in the Alicante area. It is fine in the older established roads, but if you find yourself on the new motorways or large roads and your 1K+ Euro GPS flips out just switch off the damn thing and follow the road signs or an up to date 6 Euro road map. Unlike Ireland where road signs are seen by the Government as a useless waste of money along with our child and health care system, the Spanish like most EU countries feel they have a useful purpose and place large high vis signs in plenty of time for you to get into lane.
Planning Your Hotels/Campsites
Also if doing this route I'd definitely advise taking your time if your budget allows. Plan your hotels/campsites or whatever no more the 200km apart and stay for two nights. Why?? Because the roads/passes are that bloody fantastic you will want to do them more than once. The 1st time its the scenery that will blow you away, but if you can base yourself on one spot for 2 nights you will be able to unload your bike, adjust your suspension, double back and enjoy the roller-coaster roads as God "who is a biker" intended… Also there are plenty of magic roads, passes, old fortified towns etc off the main route well worth exploring.
I'll upload the GPX files for the route as soon as I can sort them all out into one coherent route. Now get off yer computer and get on your bike…
Denis