For those of you who have read my first review of the PR'3 I put on my R1150RT before last years Alps tour will know that I was more than a little impressed by them. After riding well over 7,000km they were still in near perfect condition. On returning to Ireland from a long ride on the continent I usually feel the wear on the left side of the tires on the first roundabout I hit after rolling off the ferry.
Performance Review of Michelin Pilot Road 3 »
For most this might not be a big issue on lighter chain or belt drive bikes with lighter loads (shaft drive bikes suffer more tire wear), but riding on the right hand side of continental roads has always worn the left side of my tires just enough to get that unsettling feeling that something is not right with the tires contact circle on return to the Irish road. Any corner manoeuvring that requires me to lean the bike to the left becomes far from comfortable due to left side tire wear and the left hand side of the road camber if that makes any sense? Try as I might to live with the tires left side wear I'd often just bite the bullet and replace the tires even though technically there is plenty of wear left in them and still completely legal.
For those of you (from UK/Ireland) that have not ridden on the continent and not sure what the hell I'm talking about let me try to explain my problem a bit better.
Firstly, I'm usually riding a BMW R1150RT, it's heavy and I'm usually carrying a full capacity load, the heavy tire load causes tire wear in itself. The RT is a shaft drive which causes more wear on tires than chain or belt drives as they are more "jerky" when changing and engaging gears, on belt/chain drive bikes the gear change/engage is cushioned by the belt or chain.
Now, let me see if I can explain the road tire wear as there is sometimes confusion with this as many think that the more wear on the left side of a tire or right side (depending on which side of the road you primarily ride) is due to road camber (road curvature crowning in the centre to allow rain run off). In fact road camber (if any) is so slight it makes no odds what-so-ever to tire wear. However road camber does come into play which I'll explain later if my head does not explode trying to explain all this.
The excessive wear on one side of a tire is 100% due to cornering! In Ireland we drive on the left, now think about this! Lets assume that in the course of a tires lifetime we take as many left hand turns as we do right hand turns, (50/50) ok? However, while driving on the left the distance, speed and lean angle is (almost always) greater turning to the right than it is turning to the left. Hence, over distance the tires contact circle (leaning right) becomes slightly greater on the right tire side due to wear. Basically the right side of the tire wears and flattens out (if you ride on the left hand side which gives you a longer turning curve circumference when turning right), right? If you live in France and drive on the right then the opposite is true.
This is not something you will really notice, until that is you try turning right while riding on the right in France on a tire worn by primarily riding on the left side of the road. Confused yet? Well, if you're tire is more worn on the right side (from longer right handers from riding on the left) and you now find yourself in France, your right hand turns become shorter. Now here is where the road camber comes in, imagine you are now driving on the right hand lane, the road camber is slightly sloping down to the right, and you are turning right on a tire that is more worn on the right than the left. The result is an unnerving feeling that the bike is off-balance, the tires contact circle is in the wrong place, it feels all wrong and it can even be dangerous if you don't compensate for it properly.
With the PR3′s returning to Ireland was the first time my tires were unaffected by wear from riding on the right side of the road, there was almost zero left side tire wear. There is now almost 11,000km under those tires with 98% of that distance carrying all my camera gear or my wife & laden panniers and only now are the tires just starting to show signs of squaring off. There is still plenty of wear left and will undoubtedly get me through the winter and into next Spring which as added the extra pleasure of saving me money. The tires are getting close to 11,000km, the rear is showing very little wear, the front is showing more wear, undoubtedly due to heavy breaking in the Alps and Pyrenees, however I would be happy to do another long trip on them as they are.
So the PR3's are, as far as I'm concerned, the best touring tire I've yet used on the RT, so I asked myself what would they be like on a small naked bike like the F800R. Up till now I've been using the Pirelli Diablo Corsa III tire on my F800R which is a dual purpose tire, primarily road biased but also usable for the odd track day. Now since day one I have not liked the Corsa tire, not because it's a bad tire but because it does not suit Irish roads, the feeling I get back from them is that they are suited to smoother roads which are in short supply in Ireland. Nor did I ever feel overconfident with them on wet slippery roads which Ireland has in abundance. The Corsa III back tire has also a habit of easily kicking out on wet roundabouts and corners, it's something I got used too and prompted me to screw on some engine bars.
Two weeks ago I replaced the Corsa III's with the Pilot Road 3's and bloody hell, what a freaken difference a tire makes. Between the down pours and thunder storm's of this years summer I've had a new lease of life on the F800 belting around the Wicklow mountains and back roads with the confidence promoting wet road grip of the Pilot 3's. Right from the word go the F800R's handling was different and all in a good way. The feedback from the PR's felt less rock hard and more planted on the road, and on wet roads felt far more connected and simply digging themselves into the road, they ride from cold to warm and sticky incredibly fast, they're controllable and confidence inspiring which goes a long way in my book.
Don't get me wrong, I'm not bagging the Corsa III's in any way, this simply comes down to using the right tool for the job and the Corsa III is a specific tire that simply did not suit my needs of spirited riding on 98% backroads (often wet). But this little experienced has really made me realise the importance of choosing the correct tire, not just for your riding style, but for the type of road and the conditions you will most often be riding. The Corsa III is a great tire for mostly smooth dry roads or track, but I only got 8,000km of normal roads and one track day out of them before they were worn out, definetly not a touring tire, but then again they are not ment to be. If I was back living in southern France I'd possibly choose another set of Corsa III's on the F800R if I was just using it for weekend fun, but for everyday riding, touring and especially for classically wet Irish roads then it's undoubtedly the Michelin Pilot Road 3 for me on both my RT and F800R.
Either way, if you are in the market for some new rubber for a large road touring bike then I'd certainly still be recommending the Michelin PR3 which is exactly the type of bike and riding they were designed for. If you need rubber for an F800 sized/type bike for everyday riding on just about any condition of normal blacktop then again I'd be recommending the PR3's as I'm loving them on both bikes. The RT and the F800R are two very different bikes, consequently my riding style/type of riding is very different on both bikes, the only consistency now is the Pilot Road 3's which are quite simply faultless on what ever I ride, where ever I ride it!
There is also the option of the Pilot Road 3 Trail tire for adventure bike's like the GS but you might want to order them well in advance. When I ordered a set for the F800 from my local dealer there was a long waiting list as I'm far from the only guy wanting to wear these tires. After waiting almost 3 weeks I rang my dealer only to find that his supplier was still soled out, not only was his supplier waiting on a delivery, but every last tire of that delivery was already pre-soled! Looks like Ireland's dreadfully wet summer has prompted people to go for rain tires big time.
With little option left to me I thought to see if I could buy them online, a quick search of the usual suspects supplying the Irish market Crossan's Cotter's had the PR'3 costing in or around €280 including delivery. Then I remembered hearing of a company in Cork which brought me to MotorcycleShop.ie aka Lee's Motorcycles who had a 120/180 set for €265 inc free delivery, a good deal I thought and paid online. The very next day I received an email confirming that the tires were already dispatched and I had them by that very same evening, brilliant!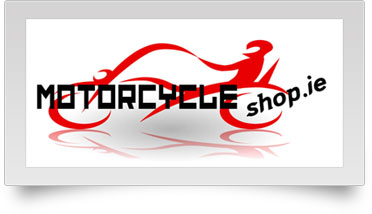 I've since bought a number of items from Lee's (MotorcycleShop.ie) and found them to be absolutely excellent, quick delivery and great service responding to email enquiries quickly and professionally. Even for little things like oil, for example, I've noticed some dealers charging €17.75 for a litre of Castrol Actevo 20W50, while Lee's charges just €6.50 and has an ever-increasing list of top-notch gear available. I love finding new suppliers that really work hard at providing a great service, and lets face it, most of us now have to work harder at finding the lowest price and at €6.50 for a litre of Castrol against €17.50 there is a hell of a difference. I've since learned that they have been in business for 30 years, so they have obviously had time to set up a well stocked and efficient warehouse and the website is just the new wing of the business. Anyway, if you're looking for a set of PR3's, leathers, rain gear or simply a litre of oil then they're well worth checking out to compare prices and put the savings in you're fuel tank.